« Obama's constitutional violations in 2013 - Must see Video | Main | Wow! Obama Admin Calls Jihadists Who Attacked Russia "Folks Who Want To Cause Mischief" »
December 31, 2013
Awesome Rep. Trey Gowdy DESTROYS New York Times Report Claiming Benghazi Attack was a Response to a Video
Rep. Trey Gowdy DESTROYS New York Times Report Claiming Benghazi Attack was a Response to a Video
Here is video of GOP Rep. Trey Gowdy just DESTROYING the New York Times "investigative" report that claims Al-Qaeda had nothing to do with the Benghazi Terrorist attack that killed four Americans. Gowdy said the Times' claim that the attack was the result of anger over an anti-Islamic video is easily refuted by asking, "Where did the violence in Benghazi come from before the video was ever released?" There had been numerous prior attacks on U.S. and other interests in Benghazi before there ever was a video. There is no answer for that!
The bottom line is that the New York Times is carrying water for Barack Obama and Hillary Clinton. The Times' attempt to put Benghazi to rest shows just how worried the Democrats are about the impact Benghazi could have on their political prospects going forward.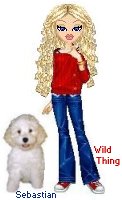 Wild Thing's comment............
I love Trey Gowdy he is truly an awesome person.
Posted by Wild Thing at December 31, 2013 12:49 AM
---