« Hamid Karzai Knows Obama is an Idiot! Hamid Karzai Plays Strong Hand Against Him In Negoations | Main | Obama Omitting Details About Iran Deal - The TRUTH is Iranian enrichment activity will continue indefinitely »
December 02, 2013
Anti-Semitic Obama Regime Calls Netanyahu "Desperate And Weak"

Obama Regime Calls Netanyahu "Desperate And Weak"…

Senior officials in the White House have said that Israel Prime Minister Binyamin Netanyahu "is desperate and weak," in reaction to Netanyahu's remonstrations against the deal struck with Iran over its nuclear weapons program.
Israeli television Channel 10quoted the officials as saying "His pronouncements show a lack of self-confidence," in an unusually harsh personal attack on Netanyahu. "We are not perturbed by his vocal opposition."
Netanyahu was also raked over the coals Sunday by the man he replaced in the prime minister's bureau, Ehud Olmert, who accused him of bringing relations with the US to an "unprecedented" low point. However Netanyahu is showing no sign of flagging in his campaign against thepolicies of the US and the other P5+1 powers.
"As the prime minister of Israel, I warn time and time again of the dangers that are related to the Iranian nuclear program," he added. "When I see a danger to the citizens of Israel I will not remain silent."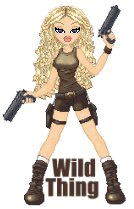 Wild Thing's comment.............
Obama and his administration hate Israel.
Posted by Wild Thing at December 2, 2013 03:50 AM
---
Comments
Desperate and weak? Lack of self confidence? This from the most emasculated effeminate male to ever inhabit the White House about a true man who has faced his nations enemies in combat and leads his people in survival every day.

Netanyahu reminds me of what Jesus said about John the Baptist. "the voice of one crying in the wilderness". Bebe is the one voice crying out the warning in the wilderness of nations of the danger to come concerning Iran.
Posted by: bobf at December 2, 2013 09:33 AM
---