« Hot Mic Catches Obama Saying "Jesus" As in Swearing After Veterans Day Wreath Laying Ceremony | Main | VP Dick Cheney: Obama has 'huge credibility problem' »
November 13, 2013
You Can Thank Obama and Democrats!… Over One Million Have Had Their Insurance Cancelled in California
Because of Obama and the Democrats!… Over One Million Have Had Their Insurance Cancelled in California

Over a million health insurance cancellation notices have been sent out in California alone.

Calif. Insurance Commissioner: More Than 1M Californians Having Insurance Cancelled Due To ACA
Health insurer Anthem Blue Cross of California has agreed to a two-month extension of about 104,000 individual policies after failing to give the required 90-day cancellation notice, state Insurance Commissioner Dave Jones announced Tuesday.
The policies had been set to expire on Dec. 31 but will be extended until Feb. 28 for those who choose to re-enroll. Notices informing customers of the extension will be sent out this week, Anthem said.
Jones said the company notified the Department of Insurance that it failed to give enough notice because of a computer glitch and voluntarily offered to extend the policies.
Anthem spokesman Darrel Ng said a subset of individual customers was "inadvertently omitted from the original mailing" notifying them that their policies were being terminated. He declined to say how many Anthem customers were being notified their policies were ending.
More than 1 million cancellation notices have been sent to Californians as the Affordable Care Act begins allowing individuals to buy insurance through exchanges.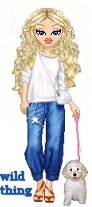 Wild Thing's comment..............
The only people I have sympathy for are those that did not vote for Obama, those that voted for Romney to try and stop the destruction of our country by Obama and his ilk.
Posted by Wild Thing at November 13, 2013 12:45 AM
---