« Good Grief!! Michelle Obama To Host Hindu Festival for Goddess of Wealth at White House | Main | 36 Times Obama Promised You Could Keep Your Plan If You Liked It »
November 06, 2013
WOW! Obama Slammed Netanyahu As A "Pain In The Ass"
Obama Slammed Netanyahu As A "Pain In The Ass"

"Double Down," a book by senior MSNBC correspondents Mark Halperin and John Heilemann was released Tuesday, revealing behind-the-scenes political stories from the American race for presidency in 2012.
In contrast to the attempt to combine Israel in the campaign, the Israeli subject is hardly mentioned in the book, other than one meeting of Obama with his aides a year before the elections to discuss foreign matters in the campaign.
When the Israeli-Palestinian issue came up, Obama referred to Netanyahu, saying: "We all know Bibi Netanyahu is a pain in the ass." Obama later expressed regret over the exaggerated American involvement in mediating between Israel and the Palestinians.
The US president was very active with his entrance to the White House in January 2009 and one of his first moves was to appoint a special delegate and publicly pressuring Israel to freeze settlement building. A little later he realized he was wrong by using public pressure, and stirred clear of the matter.
Obama acted to improve his ties with Israel, culminating in his decision to visit Israel shortly after he was elected president a second time.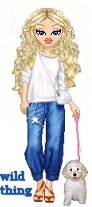 Wild Thing's comment............
Barack Hussein Obama could not behave presidential if his life depended on it. His hate for Bibi is so strong.
Posted by Wild Thing at November 6, 2013 12:45 AM
---
Comments
You got this emasculated male calling a man's man "a pain in the ass"? What a freaking joke Obama is. If it wasn't for the office he holds, he would be a nothing; a worthless community organizer who did a piss poor job by what we see of Chicago.
Posted by: bobf at November 6, 2013 09:22 AM
---