« Obamacare ( Healthcare.gov ) Going Down At 9pm Tonight As Dealine Hits | Main | Obama's New Insane Rules Of Engagement That Will Get Even More U.S. Troops In Afghanistan Killed »
November 30, 2013
Under Obamacare, You May Not Be Able To Access Top Hospitals

Under Obamacare, You May Not Be Able To Access Top Hospitals

Doctors and hospitals are chosing not to be involved because the reimbursement is both limited and not assured.

Obama has been claiming that people can keep their favorite doctors under the Affordable Care Act. But anyone who wants a premier hospital in California better do some homework before signing up.
A survey of the state's top hospitals has revealed that most contract with only one or two insurance companies under Obamacare, even though the Covered California exchange has 11 companies to choose from. And one hospital, Loma Linda University Medical Center, has refused to participate altogether and has no contracts.
Obamacare is driven by low-cost policies. So the reimbursement rate hospitals will receive from insurance companies just isn't worth it to them. The end result is that the blue ribbon hospitals won't have a large presence on the exchange, Watchdog.org has learned.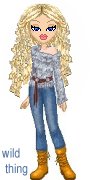 Wild Thing's comment............
Please keep praying they get rid of obamacare and also that we will not be under single payer due to how horrible all this is with obamacare, I just keep thinking that is what they want. To have this nightmare of obamacare be a reason to go to single payer. BOTH ways ( single payer and or obamacare) should never be allowed to happen.
Posted by Wild Thing at November 30, 2013 12:50 AM
---
Comments
The thing we have to keep in mind is that the politicians have exempted themselves and their friends from obamacare. In reality obama is practicing wealth redistribution and not medical care. The name of the plan should be obamadoesnotcare.
Posted by: TomR,armed in Texas at November 30, 2013 02:07 PM
---