« Krauthammer, Obama did not make an apology | Main | St. Louis Woman Is Victim of ID Theft After Signing Up for Obamacare »
November 09, 2013
'This Is Idiotic': Ralph Peters Sides With Israel, Slams Obama Admin for Talks With Iran
'This Is Idiotic': Peters Sides With Israel, Slams Obama Admin for Talks With Iran
Secretary of State John Kerry arrived in Geneva for discussions between the U.S., other major powers and Iran on the country's nuclear program.
Kerry said some "important gaps" need to be closed before the sides can come to an agreement on a deal that would seek to end Iran's pursuit of nuclear weapons.
Israeli Prime Minister Benjamin Netanyahu, however, has come out forcefully against any agreement that eases sanctions on Iran unless the country completely abandons its nuclear activities. He reiterated that the deals being talked about do not include Israel's participation.
"Israel utterly rejects it and what I am saying is shared by many in the region, whether or not they express that publicly. Israel is not obliged by this agreement and Israel will do everything it needs to do to defend itself and the security of its people," he said.
Bill Hemmer discussed the new talks with Fox News strategic analyst Ralph Peters, who believes that the Obama administration is abandoning Israel.
"This is an idiotic deal. Based on the details we know thus far, the Iranians give up nothing. They destroy no centrifuges, they reverse no processes, they take a very brief timeout while we loosen sanctions enough to rescue their collapsing economy," said Peters.
He believes that the ObamaCare launch has gone so badly for the administration, that they want to be able to present a "win" to the American people.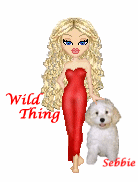 Wild Thing's comment............
Obama does not care what Bibi wants or anyone else.He could care less about Israel.
Posted by Wild Thing at November 9, 2013 12:50 AM
---
Comments
Kerry and obama continue their drive to destroy any and all worldwide respect for America. Peters is right on.
Posted by: TomR,armed in Texas at November 9, 2013 12:04 PM
---