« Catholic Bishops: We Will Not Comply With the "Coercive" HHS Abortion Mandate | Main | Sen. Ted Cruz: ObamaCare is "Fundamentally Flawed"; Not "Fixable" »
November 14, 2013
Rush Limbaugh: Wait Until the Other Obamacare Shoe Drops in 2014 – 'All Hell Is Gonna Break Lose'

Rush Limbaugh: Wait Until the Other Obamacare Shoe Drops in 2014 – 'All Hell Is Gonna Break Lose'
On Wednesday, conservative radio host Rush Limbaugh warned listeners that problems caused by Obamacare are only going to get worse. He argued that when the other Obamacare "shoe" drops in 2014 — when the law starts impacting employer-provided health care plans — "all hell is gonna break lose."
"[Right now], the only thing affected is individual policies. Nevertheless, even though that limited number of people is affected, that limited number of people is causing all of this havoc," he said. "The other shoe to drop in 2014 is when this same thing starts happening to people who get their health care at work. We're not talking about employer-provided coverage here yet. That shoe doesn't drop until next year. Right now, it's just the individual insurance market that's being affected by the exchanges."
Limbaugh explained that the vast majority of Americans get their insurance through their employer, claiming the impact of the employer mandate is going to be far greater than what the country is seeing now with individuals losing their health care plans.
"Wait until everybody who's insured by their boss begins to lose their plan! That happens in January of next year. Then all hell is gonna break loose because then we're talking about the vast majority of the people in this country," Limbaugh added. "Admittedly, folks, the individual insurance market is not the major part of it."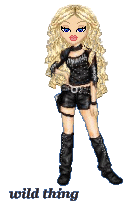 Wild Thing's comment................
Obama is not telling us lies because we have known all along how he has lied. But he is telling his lies to those idiots that voted for him and believed his lies.
Posted by Wild Thing at November 14, 2013 12:48 AM
---
Comments
Yup, it's going to be bad for folks. I've got family that has a small business which provides healthcare for their full time employees. They said what they're going to have to do is drop the healthcare coverage for employees but they will give them what they pay now towards a private policy.
Posted by: bobf at November 14, 2013 07:30 AM
---
That will be a large number of people, all working Americans. These are also people who are taxed and pay the ones who don't work. These working people are the giant guard dog who will finally be awakened and made very angry.
Posted by: TomR,armed in Texas at November 14, 2013 11:49 AM
---