« Democrat Rep. Kurt Schrader: Barack Obama was "Grossly Misleading" to the American People on ObamaCare | Main | CNN: White House Obamacare Enrollee Numbers Are "Embarrassing" (Video) »
November 13, 2013
Panicked Congressional Democrats Give Obama a "72-Hour Ultimatum" to "Fix" ObamaCare
Panicked Congressional Democrats Give Obama a "72-Hour Ultimatum" to "Fix" ObamaCare
Democrats Break Ranks with the White House–
Word is out tonight that panicked Democrats in Congress have given Barack Obama "72 hours" – until Friday – to produce major "fixes" to ObamaCare, or they are going to jump ship and work with Republicans to change the Law!

Congressional Democrats have reportedly given the president 72 hours, until Friday, to do something significant about the disastrous health care roll-out. Otherwise, they claim they are ready to join Congressional Republicans on an Obamacare fix.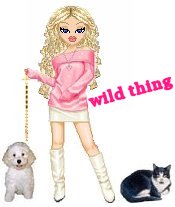 Wild Thing's comment..............
Hello...get rid of it. all of it, the entire thing.
Posted by Wild Thing at November 13, 2013 12:55 AM
---
Comments
I wouldn't doubt he's told those Congressional Democrats, "I'm the President; how dare you demand from me".
Posted by: bobf at November 13, 2013 10:00 AM
---
I remember 1979 when Dems and the MSM turned on Jimmy Carter because his unicorn farts had screwed up so many things, especially in Iran. Maybe now it is happening to obama. If so, it's about two years late but I welcome it anyway.
Posted by: TomR,armed in Texas at November 13, 2013 11:45 AM
---
When I hear jenrett start to talk about impeaching obummer, then we can start to actually believe they are deadly serious in rebuking him. However, allah forbid that should EVER happen in this century or even the next century.
Posted by: Heltau at November 13, 2013 08:51 PM
---