« John Kerry Disses Benjamin Netanyahu Over Iran Dust-up | Main | LOL Republicans Voted NO on Obamacare But Desperate Obama Now Blames His Obamacare Disaster on GOP (Video) »
November 20, 2013
Oh Please Obama You Freaking LIAR! Obama Says " I Am Not A Socialist"

Obama: I Am Not a Socialist

Barack Obama blamed "tactics" and "rhetoric" for Washington's gridlock, which he says could be averted if lawmakers focused on governing rather than elections during the 2013 CEO Council hosted by The Wall Street Journal Tuesday. [...]
Obama also defended himself against charges that he's a socialist.
"People call me a socialist sometimes, but you've got to meet real socialists, you'll have a real sense of what a socialist is," he said. "I'm talking about lowering the corporate tax rate, my health care reform is based on the private marketplace, the stock market is doing pretty good the last time I checked and it is true that I am concerned about growing inequality in the system, but nobody questions the efficacy of a market economy in terms of producing wealth and innovation and keeping us competitive."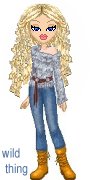 Wild Thing's comment.............

The ole if it walks and talks like a duck applies here for sure.
Posted by Wild Thing at November 20, 2013 02:47 AM
---