« Fraud! Obama To Inflate Obamacare Enrollment Numbers By Counting People Who Have A Plan Sitting In Their Online Shopping Cart As Being Enrolled | Main | John McCain: People Want Me to Run Again for President - Oh Really?? »
November 12, 2013
Obamacare Navigators Committing Fraud (video)
Obamacare Navigators Committing Fraud
Bill O'Reilly led off The Factor tonight with video from Project Veritas showing Obamacare navigators committing fraud. Undercover Veritas operatives captured the video in Texas. Navigators with the National Urban League instruct the applicants in how to commit fraud.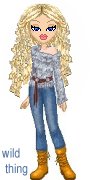 Wild Thing's comment.............
Total mess and it really is a joke, nightmare but a joke as well. Anything a democrat is involved with has corruption.
Posted by Wild Thing at November 12, 2013 12:47 AM
---
Comments
This Obamacare is going to cost the taxpayers multimillions in fraud alone.
Posted by: bobf at November 12, 2013 07:30 AM
---