« Senator Ted Cruz: " Repeal It All " | Main | Good! People Need To Know This BS is Killing Eagles and Other birds...Green Energy Firm To Pay $1M For Birds Flying Into Their Turbines »
November 22, 2013
Obama Woos Liberal Journalists With Another Off-The-Record Meeting

Obama Woos Liberal Journalists With Another Off-The-Record Meeting

MSNBC hosts Ed Schultz and Lawrence O'Donnell, as well as Ezra Klein of the Washington Post and Fox News' Juan Williams, had been invited for a private off-the-record chat with President Obama.
.... a private off-the-record chat with President Obama. Obama's signature program, Obamacare, has been flailing in the press for weeks, and Obama apparently believes that it is about time to reshift the narrative.
Juan Williams refused to describe what Obama himself said, but he did state that the White House is in "full fight mode over the Affordable Healthcare Act right now." He added, "They feel as if they had a major systems failure, a major management failure, and they're trying to get back on track." Williams said that the biggest messaging issue has related to President Obama's lie that if Americans wanted to keep their health insurance plans, they could. "There is frustration, that's clear from everybody who I was talking to this morning at the White House," Williams concluded.
This is not the first time that the White House has wooed specific groups of journalists. In October, as Breitbart News reported, Obama met with The Washington Post's Charles Krauthammer, the Wall Street Journal editorial page editor Paul Gigot, National Review's Washington editor Robert Costa, former CNN co-host Kathleen Parker, and Byron York of the Washington Examiner. In May, the White House held a session on Benghazi on "deep background." In September, Obama met with select reporters to discuss the situation in Syria.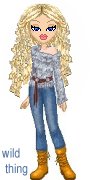 Wild Thing's comment..............
Juan will say anything for Obama.
Posted by Wild Thing at November 22, 2013 12:55 AM
---
Comments
Strange now that obama calls select reporters for his meetings. Are things so bad for him now that he doesn't trust the main MSM? They have carried hios water for more than 5 years. Is the press beginning to buckle in their blind support for Teh Won??
Posted by: TomR,armed in Texas at November 22, 2013 12:23 PM
---