« Israeli Official: Bad Iran Deal Makes Military Strike Likelier | Main | Disgusting and Shameful! Obama Calls Netanyahu To Tell Him He Will Consult With Him On Iran Now That The Deal Has Been Made »
November 25, 2013
Obama Was In Secret Talks With Iran For A Year, Israel Not Informed
Israeli officials knew they were being kept in the dark as the U.S. conducted secret talks with Iran, and the knowledge that the White House was "going behind Israel's back" was one of the key sources of tension between Israeli Prime Minister Benjamin Netanyahu and President Barack Obama, according to a senior Israeli minister and other Israeli officials.
"We did not know from the beginning, but we knew, we had intelligence that these meetings were happening," said the Israeli minister, who spoke to BuzzFeed by phone from his Jerusalem office. He said that a "friend in the Gulf" shared intelligence with Israel that the meetings were taking place, and urged Israel to find out more.
"I would like to say we knew the content of the talks, but we didn't. What we knew was that the U.S. was choosing not to tell us about them and that was very worrying."
That "friend," one foreign ministry official said, was Saudi Arabia, which along with Israel has most strongly objected to the nuclear deal reached between Iran and the West over the weekend.
Al Monitor and the Associated Press reported late Saturday that a secret channel of direct talks between the White House and Iran had existed since March 2013.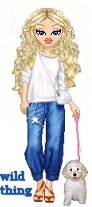 Wild Thing's comment...........
Sleazy Obama cannot be trusted even if he is standing right in front of you. I would not let him put one foot on our property. He should be treated like any other thief and criminal. His secret service would be allowed but not Obama.
No country, no leader of any country friend or foe should respect or trust Obama.

Posted by Wild Thing at November 25, 2013 12:45 AM
---