« Hide Your Money and Your Dogs - Kenyan Communist Obama Visiting Los Angeles Area On Monday And Tuesday | Main | Obama's Nuclear Deal Includes $4.2 Billion in Aid Relief to Iran »
November 24, 2013
Muslim and Israel Hater Obama Announces Deal with Iran; Will Ease Sanctions on Iran; Talks as if Iran can be Trusted
Obama Announces Deal with Iran; Will Ease Sanctions on Iran; Talks as if Iran can be Trusted
UPDATE : Details of Deal reached on Iranian nuclear program
FOX News....CLICK HERE FOR INFORMATION.

You can click the link just above to read what the deal is about.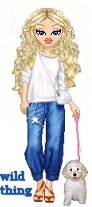 Wild Thing's comment............
We did not have any news on last night so I am only posting from articles and videos I am seeing right now. I would think they will be talking about this a lot on the Sunday morning political talk shows.

Posted by Wild Thing at November 24, 2013 12:45 AM
---