« Bombshell: Megyn Kelly Reveals DOJ Brief Stating "A Majority of Group Health Plans" will Lose "Grandfather Status" by the End of 2013 | Main | Oh Please Obama You Freaking LIAR! Obama Says " I Am Not A Socialist" »
November 20, 2013
John Kerry Disses Benjamin Netanyahu Over Iran Dust-up

John Kerry Disses Benjamin Netanyahu Over Iran Dust-up
Churning up more turmoil in an already tense relationship, Secretary of State John Kerry will not visit Israel Friday, despite a claim by Israeli Prime Minister Benjamin Netanyahu Sunday.
The Israeli newspaper Haaretz says senior Obama administration officials said a visit wouldn't be until after Thanksgiving and that a final timeline for the visit hadn't been determined when Netanyahu made his announcement.
The two men have been at odds in recent weeks over the U.S.-led negotiations regarding Iran's nuclear program, with Netanyahu harshly criticizing a rumored agreement that would roll back some economic sanctions currently in place against Iran. But Kerry said Monday nothing the U.S. would agree to would put Israel at risk.
"The prime minister should express his concerns and he has every right in the world to publicly state his position and defend what he believes is in his interest," Kerry said of Netanyahu. "[But] nothing that we are doing here, in my judgment, will put Israel at any additional risk. In fact, let me make this clear, we believe it reduces risk."
Senior Israeli officials told Haaretz Kerry is likely holding off on his visit to focus on the Iran negotiations, set to restart in Geneva Wednesday. Talks were recently derailed due to discomfort from French officials who opposed weakened sanctions and Iran officials who struggled to get the OK from their leadership.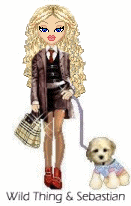 Wild Thing's comment..............
I pray Bibi know it is NOT all of us that feel this way, only Obama, Kerry and their ilk.
Posted by Wild Thing at November 20, 2013 02:45 AM
---