« Charles Krauthammer On Obama's Phony Apology: 'The President Now Is Toxic' | Main | Obama and John McCain to huddle on ILLEGAL immigration »
November 08, 2013
Hacked Attorney: No One Should Use Obamacare Website

Hacked Attorney: No One Should Use Obamacare Website

South Carolina Attorney Tom Dougall found no system to "report a security breach to," upon learning the personal information he submitted to the Obamacare website was mistakenly shared with another healthcare.gov user.
"I did as anybody would do if my bank information or my credit card information had been compromised. I attempted to contact HealthCare.gov and report the security breach. But, they have no system to even report a security breach to," Dougall told "Fox & Friends" on Thursday.
After spending five days trying to get the problem resolved, Dougall said he "can't recommend" that anyone should use the Obamacare website.
"I don't trust it. I have no assurances that it's secure. And, I can't recommend it to anybody else," he said.
Dougall said he learned about the problem last week when he was contacted by a stranger in neighboring North Carolina, who told him he had accidentally accessed Dougall's personal information while using the HealthCare.gov website.
It was only when South Carolina Republican Sen. Tim Scott brought his plight to the attention of Medicare chief Marilyn Tavenner Tuesday during a Senate Finance Committee hearing, that Dougall said he got a response from the Centers for Medicare and Medicaid Services (CMS).
"Finally, after that hearing, I was able to get some contact with the people from CMS. I'm waiting final confirmation, but I believe they have finally taken my account down. Unfortunately, it took a congressional hearing to get that accomplished," he explained.
Blame rests with the website contractors, CMS and the Department of Health and Human Services (HHS), Dougall said, for encouraging people to put personal information on a site when "they knew it was unsecure."
"I would fault the people that created the system — the contractors who are paid to create a secure system, that created an unsecure system.
"And, then, ultimately, the blame would be on the director of CMS and the . . . secretary of HHS who allowed an unsecured system to go online, when now we have found out that they knew it was unsecure, and they were putting our personal information at risk," Dougall said.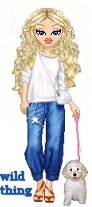 Wild Thing's comment.............

I agree, I would not even go to it to see what it looked like,I don't want to go anywhere near that website.
Posted by Wild Thing at November 8, 2013 12:50 AM
---
Comments
Fortunately for this man, it seems an honest person get hold of his information. Just think what could have happened if the person was dishonest.
Posted by: bobf at November 8, 2013 09:34 AM
---