« Obama Woos Liberal Journalists With Another Off-The-Record Meeting | Main | How Dictator Obama wants to ruin Thanksgiving [VIDEO] »
November 23, 2013
Good! People Need To Know This BS is Killing Eagles and Other birds...Green Energy Firm To Pay $1M For Birds Flying Into Their Turbines

Green Energy Firm To Pay $1M For Birds Flying Into Their Turbines

The government for the first time has enforced environmental laws protecting birds against wind energy facilities, winning a $1 million settlement Friday from a power company that pleaded guilty to killing 14 eagles and 149 other birds at two Wyoming wind farms.
The Obama administration has championed pollution-free wind power and used the same law against oil companies and power companies for drowning and electrocuting birds. The case against Duke Energy Corp. and its renewable energy arm was the first prosecuted under the Migratory Bird Treaty Act against a wind energy company.
"In this plea agreement, Duke Energy Renewables acknowledges that it constructed these wind projects in a manner it knew beforehand would likely result in avian deaths," Robert G. Dreher, acting assistant attorney general for the Justice Department's Environment and Natural Resources Division, said in a statement Friday.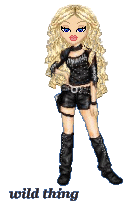 Wild Thing's comment................
We were talking to one of Nick's nephews the other day and he had no idea that birds were being killed because of these BS enviro turbines. I bet there a re a lot of people that did not know this.
Posted by Wild Thing at November 23, 2013 12:45 AM
---