« Megyn Kelly Calls Obama Out for Rewriting His Oft-Repeated Broken Promise: "No! That's Not what You Said!" | Main | WOW! Obama Slammed Netanyahu As A "Pain In The Ass" »
November 05, 2013
Good Grief!! Michelle Obama To Host Hindu Festival for Goddess of Wealth at White House
Michelle Obama To Host Hindu Festival for Goddess of Wealth at White House

Michelle Obama is hosting an event on Tuesday to mark the Hindu festival of Diwali, or "festival of lights," to honor Lakshmi, the goddess of wealth and prosperity.
Hindus celebrate by placing small earthenware oil lamps called "diyas" in their homes to help the goddess find her way, according to the BBC's online home schooling curriculum website.
"In India Hindus will leave the windows and doors of their houses open so that Lakshmi can come in," the website states.
Diwali also marks the first day of the business year "and some Hindus will say prayers to the goddess for a successful year," the website states. According to the Hindu American Foundation, there are approximately 2.29 million Hindus in the United States or 0.72 percent of the U.S. population of 314 million.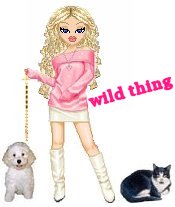 Wild Thing's comment............

Economy is horrible and it is because of Obama, people are getting cancelled letters from their insurance, Obamacare costs more than most can afford and..........Michelle Obama to throw party to some stupid goddess of wealth??????????????????
How screwed up is all of this. You know neither Michelle nor Barack have a soul, neither has any kind of instinct of doing what is the right thing and NOT doing things that would be unacceptable.
Posted by Wild Thing at November 5, 2013 12:55 AM
---
Comments
Goddess of Wealth? I wonder if she means herself? After all, she and Obama have become multimillionaires in just a few short years while destroying the economy of the United States.
Posted by: bobf at November 5, 2013 08:39 PM
---