« Charles Krauthammer:ObamaCare will cause 63% of "All Employer Health Policies" Will be Canceled ,157 Million Employer Health Plans | Main | Charles Krauthammer on Obama: "He's All Rhetoric" »
November 27, 2013
Gay Teen Activist Charged With Sex Crimes Against 14-Year-Old Boy Honored by Obama
Gay Teen Activist Charged With Sex Crimes Against 14-Year-Old Boy Honored By Obama

An openly homosexual teenager, who was given a position as an "adviser" to Phoenix Mayor Greg Stanton and honored by President Barack Obama at a White House "gay pride" dinner, has been indicted on more than a dozen counts of sexual misconduct with a minor under the age of 15.
Caleb Laieski, now 18, was 17 at the time of the alleged abuse. His alleged victim, a close friend he met on TrevorSpace (a social media site for children and young adults aged 13-24 who have an interest in homosexuality), was only 14 at the time. The younger boy said the sex was consensual, but that he felt "pressured" to participate. However, Arizona law says no one younger than 15 is capable of giving consent.
In an unusual twist, Laieski is also considered a victim in the case, since at least some of the charges stem from a three-way sexual encounter the boys had with 43-year-old Chris Wilson, an openly homosexual Phoenix police officer who was arrested more than a year ago and is now in jail awaiting trial for his role in the abuse of both children. Although Laieski was a minor at the time, his participation in sex acts with the younger boy violate state law, which says it is a crime for older minors to have sexual contact with children under the age of 15.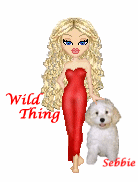 Wild Thing's comment...............
Typical of Obama to do something like this.
Posted by Wild Thing at November 27, 2013 12:50 AM
---
Comments
Does that mean Obama supports Sodomites who prey on young boys? I mean, he honored one at the White House?
Posted by: bobf at November 27, 2013 10:42 AM
---
I think obama has a very good understanding of homosexuality. An intimate understanding you might say. Hmmm. Reggie Love!?
Posted by: TomR,armed in Texas at November 27, 2013 11:42 AM
---