« 7 Year Old Boy with Cancer Loses Health Insurance Because Of Obamacare | Main | Mexican Cartel Hitman & Mass Murderer – Known for Beheadings – Set Free in US »
November 29, 2013
Dictator Obama to Netanyahu: Pipe Down, Don't Be So Vocal About Iranian Nuclear Deal
Obama to Netanyahu: Don't Be So Vocal About Iranian Nuclear Deal
U.S. President Barack Obama has reportedly asked Prime Minister Binyamin Netanyahu to stop being so vocal with his criticism of the deal reached between Iran and the West, reports The Washington Post.
The newspaper's columnist David Ignatius wrote on Thursday, "Obama has asked Netanyahu to take a breather from his clamorous criticism and send to Washington a team that can explore with U.S. officials a sound end-state strategy."
"Perhaps the United States and Israel need a back channel, outside the bombastic pressure campaign by Israeli advocates," he added in the column, which dealt with Washington's plans for the next six months, during which the Western powers and Iran are supposed to work out a permanent agreement.
Netanyahu has openly criticized the deal that was reached between Iran and Western powers in talks in Geneva, explaining that it allows Iran to continue its nuclear program while getting sanctions relief.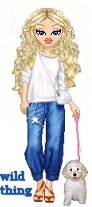 Wild Thing's comment.................
This is beyond disgusting that Obama does this. Bibi is a real man unlike the POS Obama, Bibi is a leader and loves his country. Unlike Obama that is NOT a leader and hates the country he is president of plus Obama also hates Israel.
Posted by Wild Thing at November 29, 2013 12:50 AM
---
Comments
This deal with Iran reminds me of the Paris Accords signed by Henry Kissinger that pretty much guaranteed that South Vietnam would eventually be conquered. We sold out South Vietnam and our sacrifice by young American soldiers in that war. I am still very bitter about that.
Posted by: TomR,armed in Texas at November 29, 2013 12:45 PM
---