« Like a Dictator, Obama is Telling Insurance Companies What They Can and Cannot Do | Main | Charles Krauthammer: Obama's Obamacare Fix is a " Sham " »
November 16, 2013
Dem Rep. Charlie Rangel Blasts Obama Over "Apology" For Keep Your Plan Lie: "Saying You're Sorry Doesn't Help Me Worth A Damn At The Polls"
Dem Rep. Charlie Rangel Blasts Obama Over "Apology" For Keep Your Plan Lie: "Saying You're Sorry Doesn't Help Me Worth A Damn At The Polls"
Obama took his medicine Thursday for the botched rollout of Obamacare.
During an extraordinary hour-long news conference, Obama repeatedly said he deserves the blame of angry Americans for a debacle that has cast a shadow over his presidency and left Democrats anxious about the 2014 elections.
And to make amends, he reversed a cornerstone of Obamacare, at least for one year, saying people should be able to keep insurance policies that were supposed to be canceled. [...]
Still, some Democrats called for making legislative changes in addition to those Obama announced. Democrats said that colleagues vulnerable in next year's election remained concerned about a backlash from voters.
"If I had the problem, saying you're sorry doesn't help me worth a damn at the polls, unless I can staple your remarks to the ballot," Rep. Charles Rangel (D-Manhattan) said.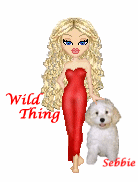 Wild Thing's comment.............
Obama is losing his fan club.
Posted by Wild Thing at November 16, 2013 12:45 AM
---
Comments
Sorry Charlie but you shouldn't have voted for it in the first place. You, as the ruling party in congress at the time wrote the law. You should have known what was in it and what would have happened. You didn't do the job you were elected to do. You failed your constituents.
Posted by: bobf at November 16, 2013 07:31 AM
---