« LOL Republicans Voted NO on Obamacare But Desperate Obama Now Blames His Obamacare Disaster on GOP (Video) | Main | Megyn Kelly: Congress Launches Investigation Into Fake Data; Stolen Election!? »
November 20, 2013
Colorado Man Can't Get Obamacare But His Dog Can!
Colorado Man Can't Get Obamacare But His Dog Can!...there is a VIDEO at the link...........
The Colorado healthcare exchange has processed applications for thousands of people … and one dog.
Shane Smith, of Fort Collins, says his dog Baxter received a letter informing him that a health insurance account had been opened in his name through Connect for Health Colorado.
"I thought, 'Wow, this is so awesome,'" Smith said with a laugh. "They have gone out of their way to insure my 14-year-old Yorkie."
Smith had called Connect for Health Colorado to sign himself up for insurance because his old plan was cancelled due to Obamacare.
He's not sure exactly how the confirmation letter went to his dog, but he says he thinks it's because of a series of security questions a representative asked him over the phone.
"There was some kind of code or something, so I gave them my dog's name," Smith said. "They must have just put it in the wrong slot or something."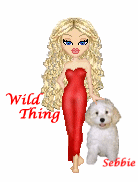 Wild Thing's comment................

LOL and guess what , I bet if they ask his little dog, the dog would rather BITE Obama then get his freaking socialized medicine.
Posted by Wild Thing at November 20, 2013 02:50 AM
---
Comments
Oh, that's encouraging...
Posted by: Anonymous at November 20, 2013 04:56 PM
---