« Exclusive: FBI Video Shows Al Qaeda in Kentucky Handling Heavy Weapons | Main | G.W Bush was on Jay Leno Show - Here are the 4 vidoes. »
November 21, 2013
BREAKING: James O'Keefe Releases Video of O-Care Navigator Conspiring to Release Private Data (Video)


From the video: Texas Enroll America Communications Lead Chris Tarango conspires to release private data to help a political action committee and admits this type of thing has happened in the past.
BREAKING: O'Keefe Releases Video of O-Care Navigator Conspiring to Release Private Data (Video)
James O'Keefe's Project Veritas released video tonight showing an Obamacare navigator conspiring to release private data for political purposes.
Busted!
Do you know where your personal data is going?
After meeting with several Obamacare Navigators who openly encouraged our undercover reporters to lie about income status, health history and more, it became clear that personal data was also being "cross-pollinated."
Enter Enroll America, a Sebelius-linked group dedicated to signing people up for Obamacare and Chris Tarango, Texas Enroll America Communications Director who Project Veritas caught on tape agreeing to help obtain a private list of potential Obamacare enrollee data for election/political purposes.
Tarango goes so far to say he'll "Do whatever it f****** takes."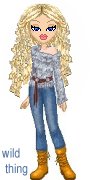 Wild Thing's comment..............

Thank you James for all the work you do, people so many times do not believe the truth unless that actually see it happening. These videos are proof and better then a simple article about it.
Posted by Wild Thing at November 21, 2013 02:50 AM
---
Comments
It's not a question if information will be misused, it's when, with this...
Posted by: Anonymous at November 21, 2013 08:42 PM
---