« Veterans Affairs Forbids Chaplains from Quoting Bible or Praying in Name of Jesus | Main | Democrat Rep. Kurt Schrader: Barack Obama was "Grossly Misleading" to the American People on ObamaCare »
November 13, 2013
Bill Clinton: 'President Should Honor the Commitment' and Let People Keep Their Insurance Plans

Clinton: 'President Should Honor the Commitment' and Let People Keep Their Insurance Plans
"Even if it takes a change in the law" Obama should honor the promise he made Clinton says.

Former President Bill Clinton said that President Obama should keep his pledge to allow people to keep their current health care plans, if they like them, under Obamacare:
"So I personally believe, even if it takes a change to the law, the president should honor the commitment the federal government made to those people and let them keep what they got," said Clinton in a recent interview.
The comments on Obamacare were made by Clinton in an interview with OZY founder Carlos Watson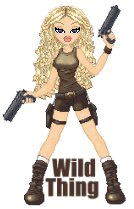 Wild Thing's comment..............
Obama has such a huge ego, I bet this really ticked off Barack Hussein Obama.
Posted by Wild Thing at November 13, 2013 12:49 AM
---
Comments
How can Obama honor a promise when his promise was a calculated deceitful lie?
Posted by: bobf at November 13, 2013 10:01 AM
---
Bill Clinton speaks. Democrats listen.
Posted by: TomR,armed in Texas at November 13, 2013 11:54 AM
---