« Track And Tax: Govt Pushes For Black Boxes To Monitor All American Vehicles | Main | Disgusting!!!!!! Pro-Obama Group Using Churches To Enroll People In Obamacare »
October 29, 2013
Wow...Liberal Radio Host On Fox News Blames Ambassador Stevens For His Own Murder In Benghazi
Liberal Radio Host On Fox News Blames Ambassador Stevens For His Own Murder In Benghazi
"No matter how much security we have, things like this can happen. Let's keep in mind, Ambassador Stevens was the one who wanted to be in Benghazi; Ambassador Stevens was the one who wanted to branch out from Tripoli to Benghazi."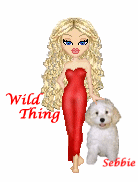 Wild Thing's comment.............
Shocking how people think so differently .......this is shameful. Just to try and take the blame off of Obama and Hilary, this freak talk show host Leslie Marshall resorts to this kind of thing.
Posted by Wild Thing at October 29, 2013 12:47 AM
---
Comments
Sure, Stephens wanted to be brutally tortured and murdered. And, the two former SEALS had a death wish also. This "female dog" needs to be slapped silly.
Posted by: bobf at October 29, 2013 07:41 AM
---