« Obama's Owner George Soros-Funded Group Plans 'Fly-In' to Push House Republicans on Amnesty | Main | Jesse Watters shares inspiring stories of wounded warriors and their Track Chairs »
October 20, 2013
Why we shouldn't wait until after the next election to fight Obamacare

Why we shouldn't wait until after the next election to fight Obamacare
The strategy to repeal Obamacare by winning serial elections is not even a Hail Mary pass.
By Andrew C. McCarthy
In considering the Republican retreat that ended the partial government shutdown, funded Obamacare, and unconditionally extended more credit on Uncle Sam's tapped-out credit card, my friend Jonah Goldberg argues that we should be more understanding of Senate minority leader Mitch McConnell's predicament. Politics, Jonah aptly observes, is the art of the possible, and McConnell had "no good options" when he led the GOP cave-in to all of President Obama's demands — a decision that, McConnell insists, was not in any way influenced by the tidy $3 billion earmark thrown in for one of his pet Kentucky boondoggles.
I agree that we must be realistic about what was achievable in the Obamacare battle. What I don't get, though, is why our sympathetic cast of mind must be from the GOP-establishment perspective alone. Aren't we also obliged to be realistic about the options available to the Republicans who took seriously their campaign promises to do everything within their power — which includes their constitutional power of the purse — to stop Obamacare?
Virtually all congressional Republicans elected or reelected since 2010 ran on that promise. Stopping Obamacare is the cause that most animated the conservative base, without which there would be no Republican majority in the House. If Republicans expected to maintain that support, they had to act on that commitment.
Beyond promises, something also had to be done because Obamacare is a disaster for the productive part of the country. And, more urgently, that something had to be done now. This was not a manufactured crisis. Obamacare was set to commence on October 1. Consequently, Republicans had two options. Option One was the GOP establishment's "win elections, then repeal" strategy: Do nothing for now; allow Obamacare to be implemented; assume its unpopularity would increase, creating a climate for extended, uninterrupted GOP electoral success, finally leading to a Republican Congress of such substantial majorities that an Obamacare repeal would pass both houses and be signed by a Republican president. As we shall see, core assumptions of "win elections, then repeal" require the suspension of disbelief.
Alternatively, there was Option Two: Because, as a matter of law, Obamacare could not proceed unless both congressional chambers agreed to fund it, and because Republicans control the House, House Republicans could deny it funding. The hope was that Obamacare's unpopularity and patent unreadiness, coupled with the Democrats' desire for the rest of government to be funded at today's exorbitant levels, would pressure the Senate and the president to agree to a delay. Option Two would be tough to pull off, but it was not exclusive of Option One; and, contrary to conventional wisdom, there was the chance that the memory of any government shutdown would fade quickly while raising public consciousness about Obamacare's downsides would have enduring electoral benefits.
Republicans tried Option Two and lost, at least for now. It is only natural, I suppose, that defeat brings myopic focus on the strategy that has been defeated. Thus, it is fair enough, in the post mortem, to emphasize how uphill a battle the defund/delay strategy faced. Nevertheless, since the point is to be realistic about what all the alternatives were, we must account for what GOP-establishment sympathizers keep glossing over: The utter implausibility of their preferred option.
It is repeatedly said that the crusade to defund Obamacare was delusional, that it never had a chance. That is an overstatement. Hail Mary passes are tried because they occasionally work. A lot of things have to go right, and the success rate is low. But a Hail Mary is a ray of hope when the clock nears zero, when something has to be done, and when you are out of better options.
So, were we out of better options? I think so. To my mind, if the defund plan was delusional, the GOP establishment's "repeal Obamacare by winning elections" alternative is delusional squared.
Inertia is a powerful non-motivator. It is always extremely tempting to avoid the hard thing that must be done now by rationalizing that we'll have both the capability and the stomach to do hard things at some indeterminate future time. That is the main appeal of the GOP-establishment strategy: It is outlandish, but unlike defund/delay, it is hard to disprove in the present because its impossible assumptions are conveniently imagined to occur several years from now, in a brighter and shinier future.
To buy it, you first have to believe that the GOP is suddenly going to become an electoral juggernaut. Mind you, we are talking about Republicans who have won the popular vote in a presidential election only once since 1988; who are rapidly losing the confidence of the conservative base that gave the GOP the historic midterm victory in 2010; and whose current priorities include a mass legalization of (Democrat-leaning) illegal immigrants that would make it increasingly difficult for Republicans to win elections in the future. We are to believe, moreover, that this electoral juggernaut is poised to take off in the cycle right after the GOP lost to Obama and lost congressional seats despite high unemployment and no economic growth.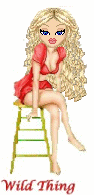 Wild Thing's comment.............
Thank you. Ted Cruz has it right, the rest of them got it wrong. His ideology is clear and unmuddled. It can win. It is what is right for America.
Posted by Wild Thing at October 20, 2013 12:50 AM
---
Comments
We do need to fight obamacare 24/7. Meanwhile a lot of the flaws of and lies about obamacare are showing up and may help eventually to get this socialistic POS turned back.
Posted by: TomR,armed in Texas at October 20, 2013 11:20 AM
---
Posted by: Wild Thing at October 20, 2013 11:32 PM
---