« Opener of Megyn Kelly's New Show, First Guest Ted Cruz | Main | Texas Sen. Ted Cruz Calls on Harry Reid and Barack Obama to "Fund the Veterans Administration NOW!" »
October 08, 2013
What???? Obama says ObamaCare will boost exports!
Obama says ObamaCare will boost exports!

Barack Obama is delusional to believe that ObamaCare will boost exports. But what else is new with this guy.
As the Washington Examiner:
President Obama told a group of corporate leaders on Thursday that his healthcare overhaul would create more exports for U.S. companies, continuing his economic push in the face of the broader Washington budget debate.
Amid GOP efforts to defund Obamacare, the president defended his signature legislative achievement.
"The cost of healthcare is now growing at the slowest rate in 50 years," Obama said Thursday. "If the current trends hold … we're going to see a continuing slowing of healthcare costs. That's going to boost our exports."
The Unaffordable Care Act (UCA) has nothing to do with exports. And in typical Obama style, he just says what he believes people want to hear, without a care in the world of how insane it sounds.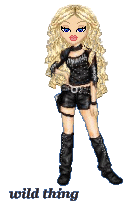 Wild Thing's comment.............

He knows he can say anything and most of the media will not question him like they should .
Posted by Wild Thing at October 8, 2013 12:55 AM
---
Comments
How does Obamacare boost exports? Isn't that like saying banning automobiles will create jobs for the auto industry?
Posted by: bobf at October 8, 2013 10:06 AM
---
Hitler was delusional also.
Posted by: TomR,armed in Texas at October 8, 2013 01:01 PM
---
Posted by: Willy at October 10, 2013 04:11 PM
---