« Mark Levin: Obama Trying To Rule With An 'Iron Fist' | Main | Sebelius Making Time For Gala, Not Testimony Before Congress »
October 19, 2013
Sebelius refusing to testify on ObamaCare problems
Sebelius refusing to testify on ObamaCare problems

Rep. Leonard Lance, R-N.J., told Fox News that Health and Human Services Secretary Kathleen Sebelius has resisted calls to testify on Capitol Hill about the troubled roll-out of the ObamaCare exchanges.
Lance spoke to Fox News' "On the Record with Greta Van Susteren" as the House Energy and Commerce Committee, on which he sits, scheduled a hearing on the website problems for next Thursday.
Committee leaders complained that administration officials indicated they could not testify -- even though Sebelius made time to appear on "The Daily Show with Jon Stewart" last week.
"The secretary has time for Jon Stewart, I think she should have time for those of us who serve in Congress on these critical questions of this dismal failure so far in the roll-out," Lance said.
He said the requests to testify have "not been favorably received ... and I hope that she changes her mind."
Lance said the committee could issue a subpoena but indicated he hopes Sebelius comes voluntarily.
The Energy and Commerce Committee is probing the problems with the ObamaCare launch, including the contractors who were paid millions to create the website.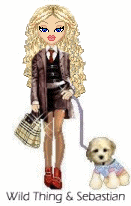 Wild Thing's comment..............
What else is new, this woman is a born liar and has no intention of being a person of integrity and honor.
Posted by Wild Thing at October 19, 2013 12:45 AM
---