« Scare Tactics Illegal Immigrants Say They're Ready To Be Violent To Get What They Want | Main | Greg Abbott Visits Santa Fe and San Marcos - Abbott for Gov. of Texas »
October 18, 2013
Planned Parenthood Runs Ad Pushing Promiscuity for Teens! Tys to drum up abortion business!

Planned Parenthood to Teens: 'Nothing Bad or Unhealthy' About Promiscuity

Planned Parenthood advertised the message to teens this week via its teen Twitter and Facebook accounts by asking, "Is promiscuity a bad thing?"
As the nation's largest abortion mill you can guess Planned Parenthood's answer is, "Nope. Much as you like." Creating demand is as important to the business model as protecting the absolute right to kill infants up to and including the moment the baby is born (ie. past Planned Parenthood marketing campaigns included strategies such as attempting to erase pro-life/pro-choice terminology). But the "women's health" organization brought to bear the weight of indisputable authority in the person of "Alex at Planned Parenthood."
Alex the "expert," pronounced through Planned Parenthood's Tumblr: "Since the number of sexual partners you've had doesn't say anything about your character, your morals, or your personality – or about anything at all really– there's nothing bad or unhealthy about having a big number of sexual partners." Not sure what Alex thinks does say something about those fundamental aspects of being, but I bet it has something to do with recycling and your commitment to "social justice."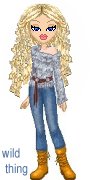 Wild Thing's comment............
I could even see Obama coming up with this kind of ad, remember how he keeps telling us he wants his daughters to be able to get abortions at ay age if they want to have one.
Posted by Wild Thing at October 18, 2013 12:47 AM
---