« Obama governing by temper-tantrum, he closes Ocean Due to HIS shutdown ( NO fishing in Florida Bay and Biscayne National Park) | Main | Bye Bye California - California To Allow Illegal Aliens To Practice Law »
October 06, 2013
Obama's IRS Bullies Still Collecting Money, But Shut Down Refunds

Obama's IRS Bullies Still Collecting Money, Shut Down Refunds

The IRS is officially closed. But that only applies to issuing tax refunds owed to Americans and responding to Congressional subpoenas investigating the agency's criminal behavior. Obama kept enough of it open to make sure his Army of Bullies keeps collecting your taxes. Because, as the Park Service ranger said about Obama's "disgusting" tactics, "We've been told to make life as difficult for people as we can."
The IRS is still collecting taxes during the government shutdown, but it isn't sending refunds — and it also has stopped complying with a subpoena to turn over documents to members of Congress who are investigating the agency's targeting of tea party groups.
The House Oversight and Government Reform Committee and the House Ways and Means Committee have stopped getting documents from the Internal Revenue Service.
"The IRS has indicated to the committee that their furlough decisions will affect the agency's responsiveness to committee requests, including the outstanding subpoena," said Ali Ahmad, a spokesman for the oversight committee. …
"Individuals and businesses should keep filing their tax returns and making deposits with the IRS, as they are required to do so by law," the agency said in its guidance for taxpayers. "The IRS will accept and process all tax returns with payments, but will be unable to issue refunds during this time."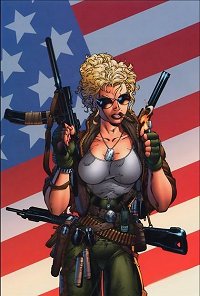 Wild Thing's comment............
They must sit around and think of all the ways to screw with peoples lives,, and how to break the law, and how to bully people. Disgusting people work for the IRS, I am soooooo glad I don't know anyone that works for the vile IRS. .
.
Posted by Wild Thing at October 6, 2013 12:55 AM
---