« Kathleen Sebelius Says She Doesn't Work For The People ...Hello Our Taxes Pay Her Salary!!!! | Main | Sen. Ted Cruz Speaks at Iowa GOP Ronald Reagan Dinner; Calls Republicans to Restore America to that "Shining City on a Hill" – Complete Video »
October 25, 2013
Obama Supporter & Journalist Kirsten Powers Loses Her Health Plan and and her new premium is just about doubling because of ObamaCare
Devastating Compilation of Obama Promising "You can Keep Your Health Plan if You Like It"; Liberal Kirsten Powers Loses Her Health Plan

Megyn Kelly plays a lengthy compilation of Barack Obama over the years promising absolutely that under ObamaCare, "if you like your Health Plan, you can keep it. Period." Yet, hundreds of thousands of Americans are already getting letters from their insurance companies canceling their Health Plan because of ObamaCare regulations. In many cases, their new policies that are ObamaCare compliant will have much higher premiums.
Megyn Kelly talks to liberal Kirsten Powers, a longtime ObamaCare supporter, who admits she has lost her health plan and her new premium is just about doubling because of ObamaCare!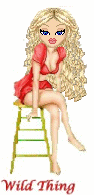 Wild Thing's comment.............
We have all been saying this since day one, Obama lies, and not just about this but about everything.
Posted by Wild Thing at October 25, 2013 02:55 AM
---
Comments
But, but, but! obama promised it would be cheaper or we could keep our presnt health plan.
Posted by: TomR,armed in Texas at October 26, 2013 06:34 PM
---