« Guess how Much the Disastrous ObamaCare Website Cost to Build? "$634 Million Dollars" | Main | University of Colorado Students Blame Obama, Democrats for Government Shutdown »
October 10, 2013
Obama Makes It Nearly Impossible For Americans To Delete Account - Suckers!!!
Obama admin. Makes It Nearly Impossible For Americans To Delete Account Set Up Through Obamacare Exchange

Once you finally make it into HealthCare.gov, it's not clear how you get out.
For those who've busted through glitches on the federal Obamacare insurance website to create an account, there's no clear, obvious way for consumers to delete the accounts if they choose — at least not in the current incarnation.
A POLITICO reporter used HealthCare.gov's customer support chat to request that an account be removed, but the support agent said the request would have to be referred to an "advanced" customer service system.
The option to delete account information has become a staple of online services, from Facebook to Amazon. But HealthCare.gov isn't a private-sector business transaction. And on the federal health insurance portal, people for at least the next few weeks will have to create a basic account even to browse health plan options. That doesn't require all the personal and financial information that would be added to actually enroll in a health plan or seek government subsidies.
Obama administration officials declined to discuss specifics of any delete policy but a Department of Health and Human Services spokeswoman did address privacy.
"We take privacy concerns very seriously and have put in place measures to protect consumers' personal information," said HHS spokeswoman Joanne Peters. "We have a long track record of working with sensitive information in programs like Medicare and Medicaid."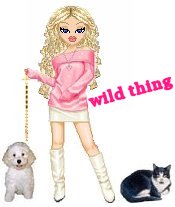 Wild Thing's comment............
Like I said at the top.......suckers. No way have I gone to the website and I never will. If Nick and I are ever forced to have to get this nightmare Obamacare, It will have to be done in person so I can look across at the POS person signing me up and glare at them.
Posted by Wild Thing at October 10, 2013 12:50 AM
---
Comments
we are now living in a state of anarchy. Ruled by a tyrant and his loyal group of socialists supported by the lowest and worst levels of society.
Posted by: TomR,armed in Texas at October 10, 2013 01:26 PM
---
Once you place yourself in the system, your information is shared with the IRS and law enforcement. Sketchy background ? Behind on taxes ? Gotcha !
Posted by: Willy at October 10, 2013 04:02 PM
---