« CBS News: Man Spends Week Trying To Register For Obamacare… He Fails | Main | Baby Killers everyone of them! California Dem Gov. Signs Law Allowing Nurses And Midwives To Perform Abortions »
October 09, 2013
Obama Ignores Shouted Question about Providing "Death Gratuity" for Fallen Soldiers

Obama Ignores Shouted Question about Providing "Death Gratuity" for Fallen Soldiers; Wants to Keep Pressure on GOP to Capitulate

CBS News' Mark Knoller was the only member of the White House Press Corps who even tried to ask a serious question of Barack Obama at his Press Conference today. Knoller asked why Obama cannot support House-passed funding measures for things like the Veterans' Administration, National Institutes of Health, the FDA and others. Obama's answer was very illuminating.
Obama essentially admitted he wants Americans to be in as much pain as possible to keep pressure on Republicans to cave to his demands.
Notice at the very end of the clip that someone tries to shout a question to Obama about providing the "death gratuity" for U.S. Soldiers killed in action. Obama ignored it. The Pentagon has said today they will not provide transportation to Dover Air Force Base for the families of five American servicemen killed in Afghanistan, so they can be there to meet the remains of their loved ones.
Obama has so far done nothing to intervene to tell them they MUST get this done. They are also refusing to pay the $100,000 death benefit due to families within three days of the death of their loved ones. Our heroes deserve better. This is a deliberate act of negligence by Barack Obama and his administration. He needs to fix it NOW!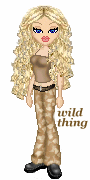 Wild Thing's comment.................
GRRRRRRRRR he is sooooooooooo horrible!
Posted by Wild Thing at October 9, 2013 12:55 AM
---
Comments
During the Sequester we had fighter squadrons grounded due to lack of funds. Our B-52's weren't flying training missions for the same reason and Army units weren't training either. BUT, we had money to fly the Obama's dog on a Marine aircraft to Maratha's Vineyard.
This is the responsibility of the CINC and DOD. When congress authorized them money, they can spend it as they see needed. For them to say they didn't have the authority to spend the money like this is BS.
Posted by: bobf at October 9, 2013 07:26 AM
---
The obamas and Congress have given up nothing in the govt "shutdown". They have completely failed to represent their constituients. I hope the truckers completely shut down DC in a few days.
$100M for a family trip to Africa. What a crime.
Posted by: TomR,armed in Texas at October 9, 2013 01:24 PM
---
The order to deny the "death gratuities" came right from the top.
Posted by: Willy at October 10, 2013 04:09 PM
---