« Texas Sen. Ted Cruz Calls on Harry Reid and Barack Obama to "Fund the Veterans Administration NOW!" | Main | Krauthammer: Obamacare Rollout Has Been a 'Catastrophe' »
October 09, 2013
Lt. Col. Oliver North on Obama on Failure to Provide Death Benefits for Fallen Soldiers: "This is about whether the Commander-in-Chief Gives a Damn about the Morale of our Troops"


Col. North comes in at about the 2:40 mark of the clip.

Lt. Col. Oliver North Calls Out President Obama on Failure to Provide Death Benefits for Fallen Soldiers: "This is about whether the Commander-in-Chief Gives a Damn about the Morale of our Troops"
Here is video of retired Lt. Col. Oliver North on "The Kelly File" tonight where he called out President Obama for not acting to provide death benefits for the families of five fallen American Soldiers killed recently in Afghanistan.
North summed it up as well as it can be said:
"It's unforgiveable that the DOD is not paying to transport the families of these servicemen and women killed in action to Dover. There can be no excuse for what they've just done. . . . This isn't about the Government Shutdown. It's about whether the Commander-in-Chief gives a damn about the morale of our troops. That's what it really comes down to. . . . It does not take an act of Congress. All it takes is a Commander-in-Chief with a conscience. . . "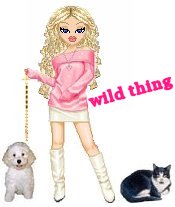 Wild Thing's comment............
Totally disgusting behavior from Obama and his administration.
Posted by Wild Thing at October 9, 2013 12:47 AM
---