« Louie Gohmert, Steve King, Roger Wicker and Others Escort World War II Veterans through Obama Administration Barricades to see the World War II Memorial | Main | This Guy Is Nuts! Rep. Peter King Not Done Yet Now He Says 30 To 40 "Dangerous" Republicans Are "Willing To Demonize Obama Because He's From A Different Party" »
October 02, 2013
List Of Democrats Who Voted Against Funding Veterans
List Of Democrats Who Voted Against Funding Veterans
164 Democrats Vote Against Funding Veterans' Benefits....HJ Res. 72
Vote summary: 264-164. Failed (required 2/3 majority).
This bill would have restored funding for American veterans' benefits. The 164 Democrats listed on this page don't think veterans' benefits are important enough to pay for.
Making continuing appropriations for veterans benefits for fiscal year 2014, and for other purposes
Andrews
Bass
Beatty
Becerra
Bishop (GA)
Blumenauer
Bonamici
Brady (PA)
Brown (FL)
Brownley (CA)
Butterfield
Capps
Capuano
Cárdenas
Carney
Cartwright
Castor (FL)
Castro (TX)
Chu
Cicilline
Clarke
Clay
Cleaver
Clyburn
Cohen
Connolly
Conyers
Costa
Courtney
Crowley
Cuellar
Cummings
Davis (CA)
Davis, Danny
DeFazio
DeGette
Delaney
DeLauro
Deutch
Dingell
Doggett
Doyle
Duckworth
Edwards
Ellison
Engel
Enyart
Eshoo
Esty
Farr
Fattah
Frankel (FL)
Fudge
Gabbard
Garamendi
Grayson
Green, Al
Green, Gene
Grijalva
Gutiérrez
Hahn
Hanabusa
Hastings (FL)
Higgins
Himes
Holt
Honda
Horsford
Hoyer
Huffman
Israel
Jackson Lee
Jeffries
Johnson (GA)
Johnson, E. B.
Kaptur
Kelly (IL)
Kennedy
Kildee
Kind
Kirkpatrick
Kuster
Langevin
Larsen (WA)
Larson (CT)
Lee (CA)
Levin
Lewis
Lofgren
Lowenthal
Lowey
Lujan Grisham (NM)
Luján, Ben Ray (NM)
Maloney, Carolyn
Matsui
McCollum
McDermott
McGovern
McNerney
Meeks
Meng
Michaud
Miller, George
Moore
Moran
Nadler
Napolitano
Neal
Negrete McLeod
Nolan
O'Rourke
Pallone
Pascrell
Pastor (AZ)
Payne
Pelosi
Perlmutter
Pingree (ME)
Pocan
Price (NC)
Quigley
Rahall
Rangel
Richmond
Roybal-Allard
Ruppersberger
Ryan (OH)
Sánchez, Linda T.
Sanchez, Loretta
Sarbanes
Schakowsky
Schiff
Schwartz
Scott (VA)
Scott, David
Serrano
Sewell (AL)
Shea-Porter
Sherman
Sires
Slaughter
Smith (WA)
Speier
Swalwell (CA)
Takano
Thompson (CA)
Thompson (MS)
Titus
Tonko
Tsongas
Van Hollen
Vargas
Veasey
Vela
Velázquez
Visclosky
Walz
Wasserman Schultz
Waters
Watt
Waxman
Welch
Wilson (FL)
Yarmuth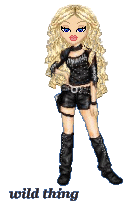 Wild Thing's comment..............
Shame on every one of these disgusting pieces of human flesh.
Posted by Wild Thing at October 2, 2013 12:50 AM
---
Comments
Close friend of mine is full time Air National Guard and they've all been furloughed. People don't realize that Guard and Reserves are responsible for almost half of our nations daily defense. Our Armed Forces have been effectively cut in half right now.
Posted by: bobf at October 2, 2013 07:40 AM
---