« Report: Up To 80 Airmen At Lackland Air Force Base Subjected To Threats And Punishment For Their Personal Beliefs On Gay Marriage | Main | Obama admin. knew about WWII Veterans' request and rejected it ! »
October 01, 2013
Good grief! Visa Cuts Off Country's Top Gun Store… For Selling Guns
Visa Cuts Off Country's Top Gun Store… For Selling Guns…
A subsidiary of Visa, a key Obama campaign donor, that specializes in credit card transactions has abruptly stopped servicing the nation's largest gun store after four years because the store sells guns, a fact the owners never hid.
Hyatt Gun Shop of Charlotte, N.C., told Secrets that the subsidiary, Authorize.net/CyberSource, simply sent an email to owner Larry Hyatt to announce that it was suddenly breaking off the business relationship. The reason: "The sale of firearms or any similar product."
The company email said that gun sales violated a section of the service agreement the two signed over four years ago and after Hyatt went into detail about its sales and products — and name.
"We've never seen anything like this," said Justin Anderson, Hyatt's marketing director. He said it took a week and thousands of dollars to line up a "gun friendly" credit card processor for online sales.

The brushoff of Hyatt's business has sparked a national boycott effort against Authorize.net and parent company CyberSource organized by the website Grass Roots North Carolina. "It looks like the small but noisy anti-gun crowd has gotten to what must be a jelly-spined PR department at CyberSource and Authorize.Net. Either that, or leadership at these companies have simply become anti-gun all on their own," said the website in announcing the boycott.
Anderson suspects that the company, purchased by Visa in 2010, got cold feet dealing with a leading gun seller and he said that he's heard of other gun stores being dropped. The company had no immediate comment.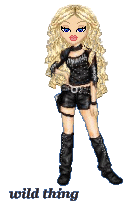 Wild Thing's comment............
More sicko democrat agenda at work.
Posted by Wild Thing at October 1, 2013 12:55 AM
---
Comments
Got this off the Hyatt Gun Shop website:
As reported by Grass Roots North Carolina, credit card gateway Authorize.net has indeed refused to continuing doing business with us simply because we sell guns. We urge all of you who shop online to boycott any web site displaying the Authorize.net or Cybersource logo. We have since switched to a gun-friendly provider that offers all of the same security features you'd expect.
Here's the letter sent to them:
Dear Hyatt Gun Shop Inc,
Authorize.Net LLC ("Authorize.Net") has determined that the nature of your business constitutes a violation of Section 2.xiv of the Authorize.Net Acceptable Use Guidelines and Sections 3.3 and 11.3 of the Authorize.Net Service Agreement (the "Agreement"). These sections include, but are not limited to, the sale of firearms or any similar product. Accordingly, pursuant to Section 4 of the Acceptable Use Guidelines, your ability to access and use the Authorize.Net Services will be terminated on September 30, 2013.
Authorized.net isn't Visa but rather a service that allows merchants to authorize, process, and manage credit card and electronic checks in real time.

Posted by: bobf at October 1, 2013 11:36 AM
---
Thanks for the clarification Bob. I don't have a Visa card but some MasterCards probably also use Authorized.net. So far I have not had any charges refused on my only credit card. The issuing bank has actually found fraudalent charges twice and issued a new card each time. They told me that both times it was foreign hackers that had picked my number at random using special computers that run thousands of numbers an hour until they hit upon a live number. Then those usable credit card numbers are sold to other crooks.My charges were purchases made by crooked buyers of my numbers in Brazil and Germany. There is little the card companies can do about it except to have Interpol try to pinpoint and then sting the hackers.
Posted by: TomR,armed in Texas at October 1, 2013 11:54 AM
---
Fascism or the Corporate State. is a system under which capital is privately owned but under strict control by gov't. The gov't picks the winners and the losers. In order to survive, you had better hop into bed with the gov't before you are told. Gov't and business will march in lockstep. I hear lefties screaming the Ubama is not a Marxist all day long. They are right. Ubama IS a "Corporatist"..
Posted by: Willy at October 1, 2013 01:49 PM
---