« Obama's military contempt: The outrageous treatment of Clint Lorance | Main | Obama says will push immigration after fiscal crisis over »
October 16, 2013
Fast-food CEO says Obama 'wrong,' health law is hurting job creation

Fast-food CEO says Obama 'wrong,' health law is hurting job creation

The CEO of a major American fast-food corporation says President Obama was "wrong" when he claimed that the costs of ObamaCare are not hurting job creation in the U.S.
Andy Puzder, the CEO of CKE Restaurants Inc. which is the parent company of Carl's Jr. and Hardee's, told Megyn Kelly on "The Kelly File," that his company and others will choose to hire part-time employees instead of full-time employees because of increased costs from the health care law.
He said in the six months in 2013 before the Obama administration delayed the employer mandate, which requires companies with over 50 full-time employees to provide health coverage to all full-time employees, employers were already reducing worker hours to prepare for the law.
"It's very simple if you increase the cost of something businesses will use less of it," Puzder said. "If you decrease the cost they will use more of it. So if you increase the cost of full time employment, there will be less full time employees. If you decrease the cost of part time employment, you'll have more part time employment."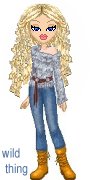 Wild Thing's comment............
Obama is about Obama, and of course his Muslim buddies. Obama could care less what it is costing business large or small or private citizens.
Posted by Wild Thing at October 16, 2013 12:45 AM
---
Comments
obama, and Dems and Rinos are very successfully fast tracking the destruction of both the American economy and America's moral foundation. A smaller and smaller faction of people are still traditionalists.
Posted by: TomR,armed in Texas at October 16, 2013 12:08 PM
---