« Ted Cruz Blasts Obama for "Actively Cheerleading for the Stock Market to Plummet" | Main | Freak and Liar Nancy Pelosi: ObamaCare Is "A Dream Come True" - Pelosi is EXEMPT but she demands YOU get it. »
October 04, 2013
Evil Obama's New Tactic: Fear Mongering With World Markets
Obama's New Tactic: Fear Mongering With World Markets
Barack Obama warned world bankers that they should not take for granted that lawmakers will agree to raise the debt ceiling in time to avoid a default.

You should be concerned': Obama warns world markets there is no guarantee U.S. will avoid defaulting on its debts.
An 'exasperated' Barack Obama offered no guarantees the U.S. would avoid an unprecedented default during a crisis meeting with Wall Street bankers yesterday.
The President said it could not be taken for granted that the political infighting over the federal shutdown would ease in time to raise the legal debt limit before the October 17 deadline.
Speaking on CNBC last night, he said: 'I think this time is different. I think they should be concerned.
'When you have a situation in which a faction is willing to default on U.S. obligations, then we are in trouble.'
* 'Exasperated' president says shutdown feud may prevent debt solution
* He said: 'When you have a faction willing to default, we are in trouble'
*Says he is not willing to water down healthcare bill to break deadlock
*Held crunch meeting with Wall Street bankers over budget impasse
*Goldman Sachs chief: 'Consequences of default are extremely adverse'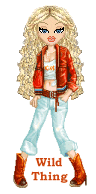 Wild Thing's comment...............
Obama might not be the anti-Christ but the way he behaves and the way he threatens and attacks American citizens in his speeches he is very close to being 666.
Posted by Wild Thing at October 4, 2013 12:48 AM
---
Comments
With progressivism, there are unintended consequences, always.
Posted by: Willy at October 4, 2013 01:19 PM
---