« Obama and His Administration Condemns Israel For Building New Homes In Jerusalem | Main | Senator Ted Cruz To Trayvon Martin's Mother During Senate Hearing: No, Stand Your Ground Laws Are Not Racist ( video) »
October 31, 2013
Deportations of Illegal Immigrants Plummets Under Obama, At Lowest Level Since 2007
Deportations of Illegal Immigrants Plummets Under Obama, At Lowest Level Since 2007

U.S. authorities deported fewer immigrants in fiscal year 2013 than at any time since President Obama took office, according to secret numbers obtained by the Center for Immigration Studies which suggest Mr. Obama's non-deportation policies have hindered removals of illegal immigrants.
Just 364,700 immigrants were removed in fiscal year 2013, according to internal numbers from U.S. Customs and Immigration Enforcement that CIS released Wednesday — down 11 percent from the nearly 410,000 who were deported in 2012.
The administration has testified to Congress that it has enough money to deport 400,000 every year, but Jessica Vaughan, director of policy studies at CIS, said Mr. Obama and the Homeland Security Department have placed so many illegal immigrants off-limits for deportations that they cannot find enough people to fulfill that quota.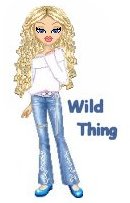 Wild Thing's comment..........
He wants as many as he can get to be here, more votes for the democrats when he does his amnesty.
Posted by Wild Thing at October 31, 2013 12:48 AM
---