« Two bison make their distaste for the Obama shutdown known | Main | Communist China Calls For World To Be "De-Americanized" »
October 14, 2013
California Officials Raid Offices Of Obama Mega Donor Kareem Ahmed
California Officials Raid Offices Of Obama Mega Donor Kareem Ahmed

California officials raided the offices of top Obama donor Kareem Ahmed this week. Ahmed donated well over a million dollars to Democratic efforts in 2012.

The Orange County, Calif. District Attorney's Office this week raided the offices of Landmark Medical Management, whose president and CEO, Kareem Ahmed, was one of the largest individual financial backers of President Obama's 2012 re-election effort.
Officials with the district attorney's office on Tuesday morning executed a search warrant at Landmark's office in Ontario, Calif., according to a source who works at Landmark and was present during the raid. The exact nature of the district attorney's investigation is unclear.
"After they gathered everybody in the main area of the building, yeah, there was just an announcement that they had a search warrant, we weren't to touch anything work related, we weren't to touch any type of phones, we weren't allowed to leave the area until we were identified and questioned," the source, who spoke on condition of anonymity, told TPM…
…Ahmed had practically no history of political giving, and Landmark had little public profile, before he began giving large amounts of money to Obama, Democrats, and Democratic outside spending groups in 2012. Ahmed and his wife contributed well over a million dollars to Democratic efforts in 2012 — with the bulk of the money going to Priorities USA Action, the most prominent Obama-supporting super PAC.
Ahmed was an advocate of "compound drugs" -- drugs whose ingredients have been combined, mixed, or altered by a pharmacist -- and Landmark made money by buying accounts receivable from medical providers who prescribed compounded topical pain creams. In California, drug compounding was known as a physician profit center in the workers' compensation system, and state lawmakers made a push in 2011 to remove some of the financial incentives associated with compound drugs in the system.
As a major donor in 2012, Ahmed rubbed shoulders with some of the most powerful people in the country -- a fact he was proud to advertise.
"I hang out with governors, U.S. senators, Nancy Pelosi is a personal friend," Ahmed told TPM in an interview last year.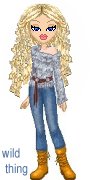 Wild Thing's comment............
Muslim Obama and his Muslim buddy yep.
Posted by Wild Thing at October 14, 2013 12:45 AM
---
Comments
This happened in California? He must of did something to get the Democrats mad at him.
Posted by: bobf at October 14, 2013 07:31 AM
---
A muslim and a crook. Yep, must be an obama supporter.
Posted by: TomR,armed in Texas at October 14, 2013 01:04 PM
---
How much money was laundered and sent to radical Jihadists in the middle east? How much Jihadist money found its way into Ubama's campaign?
Posted by: Willy at October 16, 2013 12:05 PM
---