« Obama Ignores Shouted Question about Providing "Death Gratuity" for Fallen Soldiers | Main | Veterans Outraged Over Obama Immigration Rally Held On National Mall »
October 10, 2013
Baby Killers everyone of them! California Dem Gov. Signs Law Allowing Nurses And Midwives To Perform Abortions
California Dem Gov. Signs Law Allowing Nurses And Midwives To Perform Abortions
SACRAMENTO, CA October 9, 2013 – California Governor Jerry Brown has signed two bills allowing non-physicians to perform abortions and reducing health standards for abortion facilities, saying the new laws "support the health and well-being of women."
California is the fifth state to allow or not explicitly ban the practice of non-physician abortion, joining Montana, New York, Oregon, and Vermont.
The bill, A.B. 154, introduced by San Diego Democrat Toni Atkins, would authorize midwives, nurse practitioners, and physicians' assistants to perform first-trimester suction aspiration abortions.
The new law, which originally passed the General Assembly in May, cleared the State Senate last month by a near-party line vote of 25-11. Lou Correa of Anaheim was the only Senate Democrat to vote against the bill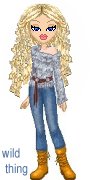 Wild Thing's comment...............
The left sure loves to kill innocent babies.
Posted by Wild Thing at October 10, 2013 12:45 AM
---
Comments
The abortionists will love this. Even though it puts women in danger, it doesn't matter as it opens up more opportunity for abortions.
On the other hand, abortionists were gnashing their teeth when Texas tried to pass a law making abortion clinics safer for women by requiring doctors be available when abortions were taking place and requiring them to be a certain distance from a hospital.
It's not about a woman's so called right. It's about killing babies and making money in the process.
Posted by: bobf at October 10, 2013 09:40 AM
---