« Exclusive with James Woods: Obama administration an 'abomination' | Main | Two bison make their distaste for the Obama shutdown known »
October 13, 2013
Americans Storm Barricades At Lincoln Memorial
Adults, elderly, young people, children–Americans–remove the Barrycades and charge up the steps of the Lincoln Memorial.
"Remove the trash in Washington," one shouts as goes up. He clearly wasn't referring to any garbage left by the people.
Wave upon wave, ascend up the stairs.
.
This is the crowd cheering after they make it up the steps of the Lincoln Memorial, past the Park Service, who initially did not stop them:
KLTV 7's Taylor Hemness reports from Washington DC as protestors break into The Lincoln Memorial.
Right after that the Park Police summoning a small army to guard an ordinarily unmanned Lincoln Memorial !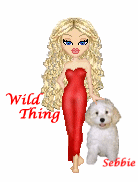 Wild Thing's comment..........
Interesting isn't it that here we have a Memorial that is not ordinarily manned by the park police so what does Obama have it barricaded. Because he just is mean and full of spite.
Posted by Wild Thing at October 13, 2013 12:50 AM
---
Comments
What really dumbfounds me is that Democrats in congress and all over the US are supporting Obama as he does this.
Posted by: bobf at October 13, 2013 09:13 AM
---
The Park Service has really sullied their previously stellar reputation. Bullying and thuggishness do no fit Smoky the Bear image.
Posted by: TomR,armed in Texas at October 13, 2013 01:21 PM
---