« Juan Williams on Benghazi Scandal Is Shocking! Juan Williams should not be a 'political analyst' on any channel! | Main | Obama To Violate Federal Law By Slashing Military Pay Raise, Will Negatively Impact Combat Troops »
September 09, 2013
WH Chief Of Staff Admits We Have No Military Allies For A Syria Strike

WH Chief Of Staff Admits We Have No Military Allies For A Syria Strike

The United States has no military allies in its plan to launch missile attacks against Syria as punishment for the country's use of chemical weapons, White House Chief of Staff Denis McDonough said Sunday.
McDonough conceded the fact on CNN's "State of the Union" after persistent questioning from host Candy Crowley, who asked him whether President Barack Obama has secured international military support for the strike — as opposed to moral support.
"Not at this point," he said. "But it is specific support for holding him [Syrian President Bashar Assad] to account, and it is a recognition that it happened. We feel very good about the support we have, and we'll continue to build more."
McDonough said Obama, Congress and the rest of the world no longer doubt the fact Assad carried out such horrific crimes against his people.
"Nobody now debates the intelligence, which makes clear … that in August, the Assad regime used chemical weapons against its own people," he said. "The entire world believes that. Congress has the opportunity this week to answer a simple question: Should there be consequences for him for having used that material."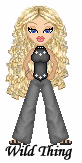 Wild Thing's comment.............
Interesting and it sure is different then when G.W.Bush went in to Iraq we had a very long list, an actual list, not an imagined list of countries that were our allies.
Posted by Wild Thing at September 9, 2013 12:50 AM
---
Comments
No...the Chief of Staff is all wrong. All the nations of the world are backing us on Syria and are ready to send troops, planes, and money. We have the Obama as our president and now they all love us and will do whatever it takes to show this love to us. I mean, they gave Obama a Nobel Prize just for getting elected President. Bush was the one nobody liked and would support, not Obama.
Posted by: bobf at September 9, 2013 09:28 AM
---
Ha Bob, good irony. Maybe obama should get an oak leaf clover or two for his Nobel Peace Prize.
Posted by: TomR,armed in Texas at September 9, 2013 11:33 AM
---
...Obamugabe's Syria coalition: the coalition of the non-existent...
Posted by: Willy at September 10, 2013 03:49 PM
---