« CA Gov. Jerry Brown To Sign Bill Approving Non-Physician Abortions | Main | Government Seeking To Include "Social And Behavioral Data" In Health Records It Can Access »
September 14, 2013
TSA Agent Arrested For Conspiring To Smuggle Illegal Aliens Into The Country
TSA Agent Arrested For Conspiring To Smuggle Illegal Aliens Into The Country

A Transportation Security Administration (TSA) agent was arrested Friday for conspiring to smuggle illegal aliens into the country.
Immigrations and Customs Enforcement officers arrested David Alexander Díaz-Torres in Orlando, Fla., according to the Justice Department.
Díaz-Torres and five others were charged in a 13-count indictment for bringing, transporting, harboring, and shielding illegal aliens within the United States.
According to a Justice Department press release, a group of Brazilian nationals were smuggled through the Luis Muñoz Marín International Airport in San Juan, Puerto Rico.
Díaz-Torres allegedly allowed the Brazilians through a TSA security checkpoint without questioning them.

The group then flew to New York, Boston, and Philadelphia on commercial flights.
"It is very troubling when law enforcement authorities have to arrest a corrupt federal employee who is alleged to have undermined our nation's security, our overall safety, and the public trust and confidence we place in those chosen to protect and serve," A U.S. attorney said in a statement.
"The Justice Department's commitment to preventing human smuggling, bringing smugglers to justice and assisting victims has never been stronger."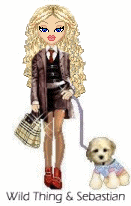 Wild Thing's comment............
I guess all the amnesty people will cheer for this smuggling.
Posted by Wild Thing at September 14, 2013 12:50 AM
---