« Illinois Charges 13 Democrats Including Jeremiah Wright's Daughter, Niece of Dem Rep. Danny Davis With Embezzling $13 Million From Taxpayer-Funded Grants | Main | Coulter: Putin Is Making a Monkey Out of Obama on Syria (Video) »
September 10, 2013
Syria says it "welcomes" Russian proposal to place chemical weapons under international control
Syria says it "welcomes" Russian proposal to place chemical weapons under international control

MOSCOW Syria on Monday quickly welcomed a call from Russia, its close ally, to place Syrian chemical arsenals under international control, then destroy them to avert a U.S. strike, but did not offer a time frame or any other specifics.
The statement by Syrian Foreign Minister Walid al-Moallem appeared to mark the first official acknowledgement by Damascus that it possesses chemical weapons and reflected what appeared to be an attempt by Syrian President Bashar Assad to avoid the U.S. military attack.
But it remained to be seen whether the statement represented a genuine goodwill gesture by Syria or simply an attempt to buy time.
"Syria welcomes the Russian proposal out of concern for the lives of the Syrian people, the security of our country and because it believes in the wisdom of the Russian leadership that seeks to avert American aggression against our people," al-Moallem said during a visit to Moscow, where he held talks with his Russian counterpart, Sergey Lavrov.
However, al-Moallem, would not give any further details in his brief statement and didn't take any questions from reporters.
Moallem's statement came a few hours after U.S. Secretary of State John Kerry said Assad could resolve the crisis surrounding the alleged use of chemical weapons by his forces by surrendering control of "every single bit" of his arsenal to the international community by the end of the week.
In Washington, U.S. officials said they would take a "hard look" at the proposal but doubted that Syria would carry out such a plan.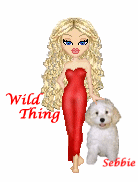 Wild thing's comment...............

Obama couldn't care less about the people who were supposedly killed in Syria with chemical weapons. Note that he has not said ONE WORD about the massive numbers of Christians killed by the rebels.
Posted by Wild Thing at September 10, 2013 12:50 AM
---