« Good Grief! Biden Pushes For Amnesty While In Mexico City | Main | Hero of the mall massacre: Off duty soldier with a handgun saved 100 lives as terrorists ran amok »
September 24, 2013
She should be in prison! Lois Lerner, IRS official in tea party scandal, forced out for 'neglect of duties'
Lois Lerner, IRS official in tea party scandal, forced out for 'neglect of duties'

Lois G. Lerner, the woman at the center of the IRS tea party targeting scandal, retired from the agency Monday morning after an internal investigation found she was guilty of "neglect of duties" and was going to call for her ouster, according to congressional staff.
Her departure marks the first person to pay a significant price in the scandal, though Republicans were quick to say her decision doesn't put the matter to rest, and pointed out that she can still be called before Congress to testify.
The IRS confirmed Ms. Lerner's retirement in a statement, but said it couldn't release any more information because of privacy concerns.
But Rep. Sander Levin, ranking Democrat on the HouseWays and Means Committee, said an Accountability Review Board set up to investigate the people at the agency involved with the scandal, completed their review and were set to recommend her ouster. The review board, though, found no evidence of political bias, he said.
Ms. Lerner was head of the exempt organizations division of the IRS, which oversaw applications for tax-exempt status, including those from political groups. …
"Just because Lois Lerner is retiring from the IRS does not mean the investigation is over. Far from it," said Sen. Orrin G. Hatch, ranking Republican on the Senate Finance Committee. "In fact, there are many serious unanswered questions that must be addressed so we can get to the truth."
The IRS Scandal involves:
At least 292 conservative groups targeted
At least 5 pro-Israel groups targeted
Constitutional groups targeted
Groups that criticized Obama administration were targeted
At least two pro-life groups targeted
A Texas voting-rights group was targeted
Conservative activists and businesses were targeted.
At least 88 IRS agents were involved in the targeting scandal
At least one conservative Hispanic group was targeted
IRS continued to target groups even after the scandal was exposed
Congress needs to make sure Lois Lerner retires all the way to prison.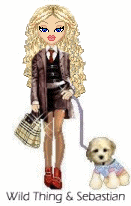 Wild Thing's comment............
I agree she needs to go to prison, This getting away with things needs to stop.
Posted by Wild Thing at September 24, 2013 12:45 AM
---
Comments
This is a travesty. She negated her 5th Amendment rights and both the Congress and the Justice Dept. should have put her on trial. Or at least supenoed her for further hearings. It shows the cowardice of Congress and the brazen criminality of the Justice Dept under Holder.
Posted by: TomR,armed in Texas at September 24, 2013 11:43 AM
---
She will draw her nice Federal Retirement benefit and continue working as a "consultant" for some left-wing outfit...
Posted by: Willy at September 26, 2013 10:53 AM
---