« Rep. Duncan and John Kerry Get Into Heated Debate Over Benghazi - I agree with Rep. Duncan!!! | Main | Rush Limbaugh - Obama Walking Back From 'Red Line' Comments May Be 'Psychopathic' »
September 05, 2013
Pentagon Report: It Would Take 75,000 Ground Troops To Secure Syria's Chemical Weapons Arsenal
Pentagon Report: It Would Take 75,000 Ground Troops To Secure Syria's Chemical Weapons Arsenal

Securing Syria's chemical weapons stockpiles and the facilities that produced them would likely require the U.S. to send more than 75,000 ground troops into the Middle Eastern country, MailOnline learned Wednesday.
That estimate comes from a secret memorandum the U.S. Department of Defense prepared for President Obama in early 2012.
U.S. Central Command arrived at the figure of 75,000 ground troops as part of a written series of military options for dealing with Bashar al-Assad more than 18 months ago, long before the U.S. confirmed internally that the Syrian dictator was using the weapons against rebel factions within his borders.
'The report exists, and it was prepared at the request of the National Security Advisor's staff,' a Department of Defense official with knowledge of the inquiry told MailOnline Wednesday on condition of anonymity.
'DoD spent lots of time and resources on it. Everyone understood that this wasn't a pointless exercise, and that eventually we would be tasked with going and getting the VX and sarin, so there was lots of due diligence.'
The logistical difficulties of bringing Syria's chemical warfare infrastructure under control stands in stark contrast with the text of a resolution passed Wednesday by a powerful Senate committee, and with assurances Secretary of State John Kerry has given committees in both houses of Congress.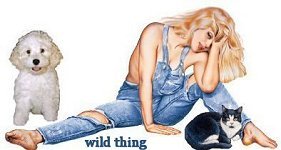 Wild Thing's comment.................
Just sitting here shaking my head. If Obama has a son he would not be one of the troops involved in this fiasco.
Posted by Wild Thing at September 5, 2013 12:55 AM
---
Comments
No matter how much we can't stand the SOB, Assad kept these weapons out of the hands of Islamic Terrorists. Same thing with Mubarak and Qaddafi. These guys hated al Queda and the Muslim Brotherhood. Interesting how Obama has or is taking these guys out.
Posted by: bobf at September 5, 2013 07:35 AM
---
Our military is tired. It would take many more troops to secure Assad's weapons than 75,000. Twelve years of war is enough. We have miscalculated enough thinking we could bring stability to muslim lands. No way. Only nukes will work and we won't use them. Let Assad bring stability by killing all the al-Queda messing with him. Let Putin give Assad support. Let the Russians get involved. Our troops and equipment are pretty well spent and need a break.
Posted by: TomR,armed in Texas at September 5, 2013 04:43 PM
---