« Sen. Ted Cruz Speaks to the American Legion National Convention; Praises the Example of America's Veterans | Main | AllenWest "After watching the Chris Wallace interview: John Kerry is seriously delusional." »
September 02, 2013
Obama's War Request To Congress On Syria Is "Blank Check", Gives Him Power To Commit Whatever Assets He Chooses
Obama's War Request To Congress On Syria Is "Blank Check", Gives Him Power To Commit Whatever Assets He Chooses
It took less than 24 hours for lawmakers to realize that the draft authorization for the use of military force sent to Congress by President Barack Obama would open the door to a prolonged war with Syria.
That's not something that Obama or top administration have been publicly pushing for — all indications are that the plan is for targeted action to deter the regime of Bashar al-Assad from further use of chemical weapons. But, as became clear on Capitol Hill on Sunday, Congress has no appetite for the broader mandate that the White House technically proposed.
As noted Saturday night, the draft would authorize Obama to use U.S. military assets "as he determines to be necessary and appropriate" to prevent Assad from using or proliferating chemical weapons and other types of weapons of mass destruction.
Sen. Pat Roberts, R-Kan., reportedly said after a Sunday afternoon classified briefing in the Capitol that administration officials had conceded the resolution language would be modified.
"I think the biggest question I heard is that the president's request is open-ended," Roberts said, according to The Washington Post.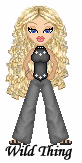 Wild Thing's comment............
Dictator Obama is dangerous enough to the world, to give him any kind of unlimited power on anything is not a good idea.
Don't do it Congress. Obama will blame you if something goes wrong.
Posted by Wild Thing at September 2, 2013 12:50 AM
---