« WH Chief Of Staff Admits We Have No Military Allies For A Syria Strike | Main | Illinois Charges 13 Democrats Including Jeremiah Wright's Daughter, Niece of Dem Rep. Danny Davis With Embezzling $13 Million From Taxpayer-Funded Grants »
September 09, 2013
Obama To Violate Federal Law By Slashing Military Pay Raise, Will Negatively Impact Combat Troops


Obama To Violate Federal Law By Slashing Military Pay Raise, Will Negatively Impact Combat Troops

Obama has told Congress he will cap next year's pay raise for U.S. military personnel at 1 percent instead of boosting pay by 1.8 percent as called for by a federal law.
The president's move will negatively impact American combat troops scheduled to remain in Afghanistan through 2014.
The federal law says military pay raises must be based on the Employment Cost Index compiled by the Bureau of Labor Statistics, which ties military raises to private sector pay growth. Under that formula, military personnel should be getting a 1.8 percent pay raise beginning in January 2014, CNS News reported.
But the law also states that the president can inform Congress of an alternative pay adjustment "if because of national emergency or serious economic conditions affecting the general welfare, the president considers the pay adjustment which would otherwise be required by this section in any year to be inappropriate."

Obama wrote to congressional leaders: "I am strongly committed to supporting our uniformed service members, who have made such great contributions to our nation over the past decade of war. As our country continues to recover from serious economic conditions affecting the general welfare, however, we must maintain efforts to keep our nation on a sustainable fiscal course."

Retired Air Force Col. Mike Hayden, director of government relations for the Military Officers Association of America (MOAA), calculated that the reduced pay raise could cost an officer with 10 years of service about $52 a month next year, or $8,000 over the remaining years of his or her career. It would also cost a service member $20,000 in retirement pay.
Hayden wrote on the MOAA website: "Over the past 12 years, Congress worked hard to fix the 13.5 percent pay gap (and resulting retention problems) caused by repeatedly capping military raises below private-sector pay growth in the 1980s and 1990s.
"History has shown that once Congress starts accepting proposals to cap military pay below private-sector growth, pay caps continue until they have weakened retention and readiness."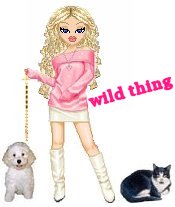 Wild Thing's comment................

I would love to pull his secret service from protecting him. Why they might save us some money, just a thought, since he is more concerned with his lies about helping the economy then taking care of our heroes.
Posted by Wild Thing at September 9, 2013 12:55 AM
---
Comments
Since when as the Obamafuehrer concerned himself with Federal Law or any law for that fact? He's a law all to himself and will do as he pleases and will just sidestep any inconveniences like Federal Court Orders or the Constitution of the US.
Posted by: bobf at September 9, 2013 09:24 AM
---
What the hell does obama mean by, "as our country continues to recover from serious economic conditions"? We are on a one way highway to even more serious economic conditions thanks to obama's bungling Marxist policies. This S.O.B. will say(lie about) anything to make himself look good. $100M trips to the homeland(Africa) destroy any arguement this bastard puts forth to reduce pay to anybody else.
Posted by: TomR,armed in Texas at September 9, 2013 11:23 AM
---