« I LOVE what this man did! Man Pays Property Taxes, $7143, In $1 Bills | Main | WH Chief Of Staff Admits We Have No Military Allies For A Syria Strike »
September 09, 2013
Juan Williams on Benghazi Scandal Is Shocking! Juan Williams should not be a 'political analyst' on any channel!
Juan Williams should not be a 'political analyst' on any channel!

Once again, trying to sound brilliant, he ends up sounding like a complete fool.
He tells Karl Rove and Brit Hume that their obsession about last year's terrorist attack in Benghazi was "all in your head, baby"...There was "not one shred of evidence that the White House knew about this beforehand, they covered up anything."
Hume asks Williams, what are you talking about? Meaning, nobody is charging that the WH knew that Benghazi was going to go down prior to the attack. The scandal was the cover-up that happened following the attack and the administration continually blaming the video when they knew it wasn't true.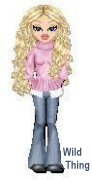 Wild Thing's comment............
Amazing and shocking. Juan is not the brightest bulb but this kind of thing is just disgusting that he keeps saying things like this and gets the OK from anyone or any boss. 4 Americans were killed plus they were begging and begging for help and no one in power would help them, especial;ly Obama, and Hillary.
Posted by Wild Thing at September 9, 2013 12:45 AM
---
Comments
The 31st Fighter Wing is based at Aviano AB, Italy with its two squadrons of F-16's. Benghazi is about 90 minutes flying time from Aviano if the fighters went supersonic. Can you imagine the impact of say six F-16's flying low over the consulate might have had on the outcome? It may not have saved our men but it would have sent a strong message that we're not going to just hang our people out to dry.
Posted by: bobf at September 9, 2013 09:32 AM
---