« Obamacare To Subsidize Up To 111,500 Abortions Each Year ~ Obama Loves this! | Main | Very Revealing Contrast Barack Obama's Quotes About Islam With His Quotes About Christianity »
September 28, 2013
John McCain Hires Syrian Rebel Advocate Who Fabricated Her Background
McCain Hires Syrian Rebel Advocate Who Fabricated Her Background
So knowing she's a liar, knowing that she's in bed with the "rebels", that she put out conflicting accounts, that she whitewashed the "rebels" into a more "moderate" force, this woman is worthy, according to John McCain, of being hired to his staff. This is so unbelievable, it makes one think that there is some greater personal underlying reason operating here.

Arizona Republican Sen. John McCain hired the Syria analyst in favor of U.S. intervention who was fired for fabricating her Ph.D., Foreign Policy reported.
Elizabeth O'Bagy, formerly of the Institute for the Study of War (ISW), will start Monday as a legislative assistant in Sen. McCain's office.
McCain told Foreign Policy that "Elizabeth is a talented researcher, and I have been very impressed by her knowledge and analysis in multiple briefings over the last year." The senator's office said they would not make any further comment on O'Bagy's employment.
O'Bagy worked as a senior analyst at the non-profit public policy organization, which analyzes military affairs. McCain and Secretary of State John Kerrry catapulted O'Bagy into the spotlight by referencing an op-ed she published in the Wall Street Journal while making the case for war.
McCain even refered to the analyst as "Dr. Elizabeth O'Bagy." O'Bagy argued moderate Syrian rebels will be able to keep U.S. arms out of the hands of Islamist fighters.
Once O'Bagy became a leading voice for U.S. intervention, it was revealed that she never received a PhD from Georgetown University. It was later reported that not only was O'Bagy not awarded a final degree, she never even enrolled in the Georgetown program she had claimed.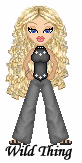 Wild Thing's comment...............
One can't even make this stuff up. It is simply too unbelievable to even make it in fiction!!! Ugh!
McCain is a raving lunatic who sold his soul long ago.
Posted by Wild Thing at September 28, 2013 02:55 AM
---
Comments
Why the heck did the people in Arizona reelect this fool. There's no fool like an old fool and McCain fits the bill perfectly. He needs to go away.
Posted by: bobf at September 28, 2013 09:53 AM
---
McCain is really truely demented. I also ask why the voters keep him in office. He must be really bringing the federal bacon home to Arizona.
Posted by: TomR,armed in Texas at September 28, 2013 02:18 PM
---
McLame is a demented old bat , just like his buddy Harry "Kid Pinky" Reid
Posted by: Willy at September 28, 2013 08:23 PM
---